Environmental Social Governance
From the due diligence in our investments, to choices we make in growing each company, at Oak Hill we live our ESG values. Each of us demonstrates this personally as we look to better the communities in which we work and live.
CORPORATE SOCIAL RESPONSIBILITY
Our Commitment to Responsible Investing
We believe that responsible corporate citizenship is a fundamental tenet of good investing and have embedded Environmental, Social Governance (ESG) analysis into our due diligence process.
Identify ESG issues throughout our due diligence process
Seek to grow and improve portfolio companies while benefiting multiple stakeholders
Have the resources to achieve implementation of the firm's ESG initiatives
Adhere to the highest standards of conduct to avoid negligent, unfair, or improper practices
Respect the human rights of those affected by our investment activities
Regard ESG integration as an ongoing project
Ensure all Oak Hill Capital employees are aware of the firm's culture of social responsibility
Encourage dialogue with our Limited Partners and other stakeholders on how we can manage ESG issues in a way that is consistent with their initiatives
Distribute this policy and related ESG information to all appropriate employees of our portfolio companies



PARTNERSHIP
Mentorships and Contributions Impact
Oak Hill supports non-profit organizations that share our commitment to improving the lives and education of young people.
We continue to work with Student Sponsor Partners in New York City, and BUILD in Menlo Park by providing mentorship and financial support to underserved students.
Oak Hill also partners with and supports Girls Who Invest and its goal of "30 by 30: 30% of the world's investable capital managed by women by 2030."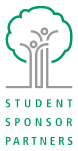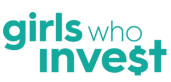 COMMUNITY VOLUNTEERING
Living Our Values
At Oak Hill Capital, living our values means that we get out into the community and help. Whether it's a cycling event to beat rare cancers or planting a rooftop garden, we are always looking for opportunities for our team to contribute to the communities in which we work and live.